Woodland Management Plymouth
Looking for Woodland Management in Plymouth? If so, look no further than C & H Tree Surgery.  If you have a woodland, chances are it requires some form of management. pruning of branches, vegetation management, windblown tree removal, clear-felling or cover felling, even replanting new stock. Why not call to discuss what we can do for you?  You can get in touch with our team today by calling us directly on 01752 881036 or use our contact form and we'll get back to you.
Woodland management provides fully comprehensive services for all estate, parkland maintenance, and woodland management.  We offer dozens of services to help better manage woodland areas but our main services include;-
Pruning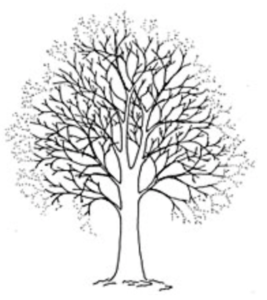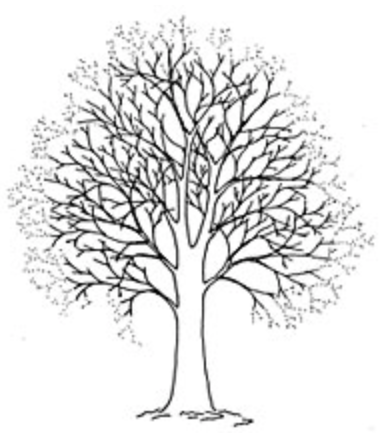 Pruning in woodlands can be a major job but with the help of our experts, we can properly manage your trees and help them live a long and healthy lifestyle.  The best time for pruning is generally mid-June through to September.  The most vulnerable trees for timber are those where the trunk is perfectly straight and branch-free.  Our team is able to best look after your trees by providing a number of proven techniques including crown reduction, pollarding, crown lifting, and crown thinning.
Storm Damage Tree Removal Plymouth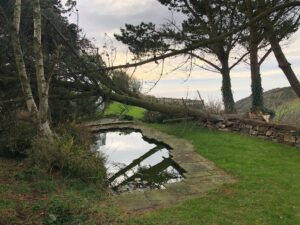 Within woodlands, due to the proximity and age of many trees, it's highly likely that you will require our storm damage tree removal service in Plymouth at some point.  Most damages to trees happens as a result of severe weather conditions that can cause potential harm and obstruction to the general public.  Even if you routinely care for your trees, when a severe storm hits, be sure to have an arborist review your property for any issues resulting from weather damage.
Planting New Trees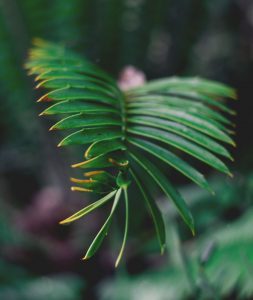 Planting new trees within woodland spaces and areas is fantastic for the environment and the general public.  The best trees to plant within the areas include bare-rooted trees, up to 60cm high.  Planting should ideally take place in the autumn although spring planting is possible providing it is done while the tree is still dormant, well before the buds start to open.  Our team at C & H Tree Surgery is able to help plants from half a dozen up to hundreds of trees within any woodland areas in Plymouth and throughout Devon.
Our team is also able to clear new space for the trees within your area.  You may have already some space in your wood where you want to establish new trees but open space is still valuable.  We will help you find the perfect balance between planting new trees and ensuring that you have enough room for the general public to walk and enjoy the surrounding areas.
Vegetation Management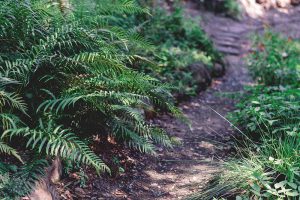 C & H Tree Surgery also provides vegetation management as part of our comprehensive woodland management in Plymouth.  Vegetation management helps to keep trees, plants, and shrubs under control.  Our expert team can offer this on a regular basis and undertake all weeding and take full responsibility for taking care of your greenery.  Vegetation management is able to be carried out around pathways, car parks, and many other woodland spaces.
Contact C & H Tree Surgery
Here at C & H Tree Surgery, we are proud to deliver and provide exceptional woodland management in Plymouth and throughout Cornwall and Devon.  Our woodland management services will ensure a wide range of species thrive and continue to ensure that woodlands are essential for increasing urban biodiversity.  For more information, get in touch with us today on 01752 881036.  Alternatively, if you prefer to email, use our contact form and we'll get back to you as soon as possible.
Start You Project
If you have any questions, would like some advice before starting work or are ready to get your project started today, please fill out the contact form, or call Chris.
6 Orchard Rd, Brixton, Plymouth PL8 2FE