Tree Surgeon Sparkwell
C & H Tree Surgery is your local and reputable tree surgeon in Sparkwell. We offer an extensive range of tree surgery and garden maintenance services that will be tailored to your specific requirements. With decades of experience in the industry, our team is equipped with the knowledge to complete work in a timely manner and to a high standard. We operate with safety as our top priority, our workforce is continually kept abreast with the latest safety training so all involved including you and members of the public are safe at all times.
Tree Removal Sparkwell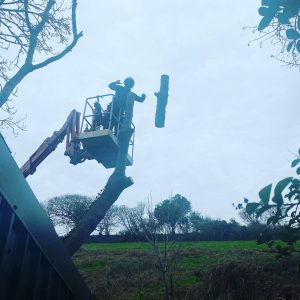 Tree removal is a necessary task if the land is being developed and the area needs to be restored so it can be made suitable for building. Our tree surgeon experts in Sparkwell will fully remove the tree and treat the site to ensure no further growth occurs. Our clients also request tree removals if a tree is obstructing a view or blocking significant amounts of natural light. We always make sure the correct permission has been obtained from the required bodies as some trees are classed as protected. 
Removing a tree fully can have other benefits too such as significantly increasing the nutrient availability of the soil meaning the surrounding area can flourish. Even if you have a small tree in your garden, removing it can mean the soil becomes healthier which is great if you would rather use your outside space to grow your food.  
Tree Pruning Sparkwell
Here at C & H Tree Surgery, we offer an extensive range of tree pruning services. Tree pruning removes branches and thins trees which has many benefits both for you and the tree. Pruning allows more light in, the amount of light you wish to let in can be obtained through different pruning techniques. You can discuss your requirements with us, our team operates with a tailored approach. 
We strongly recommend accessing our pruning service on a proactive basis as opposed to a reactive basis. If trees get too overgrown and out of hand, it can be difficult to tame them and is often a more timely and expensive process. Overgrown branches can also obstruct pathways and be considered a hazard, we can remove such branches which still allows the tree to be and look healthy. Here at C & H Tree Surgery in Sparkwell, we can prune any type of tree or hedge using the following techniques:
• Crown Lifting.
• Crown Reduction.
• Crown Thinning.
• Pollarding.
• Canopy Lifting.
• Deadwooding.
Stump Removal Sparkwell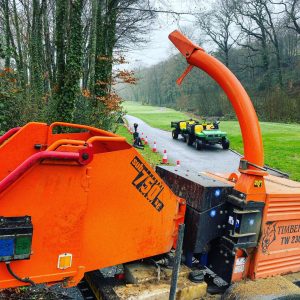 Looking for stump grinding? Stumps can pose as a safety hazard if left unremoved, they can become slippy with moss, they can also be a trip hazard. Our team completely removes any remaining stump and treats the ground to make sure no growth in the future occurs. We remove the stump as quickly as possible to minimize any risks, which is often the same day as we remove the tree. 
Some of our customers request the stump be carved into a piece of art or garden furniture which our team can do, previous work includes a garden bench and a table. Get in touch with us today to see what we can do for you, also note any garden furniture or sculptures will be treated and varnished if you wish so they stand the test of time and will be there for years to come in excellent condition.
Garden Clearances Sparkwell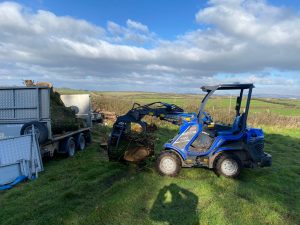 Our efficient and high-quality garden clearance service means you can be back to enjoying your garden in no time at all. All waste can be removed and disposed of through the correct channels, anything from branches, grass, or stones we can take care of. Our team of garden enthusiasts can trim down any hedges and create a space for you to develop further. Previous customers have gone on to build greenhouses, create beautiful flower beds or build decking to sit out on and relax.
Contact Us Today
Looking to get in touch with the number #1 leading tree surgeon in Sparkwell? To find out any more information about the services we offer or to receive a free no-obligation quote for any proposed work, get in touch with us directly today on 01752 881036 or use the contact form where our friendly customer advisors will respond promptly.
We Offer a Variety of Tree Surgery Services
We work on a broad variety of species of trees broad leaf or conifer, even your garden shrubs, ornamental or fruit trees.
Please check out our Instagram at the bottom for our latest projects completed.
Want to keep warm in the winter, why not ask us about our seasoned barn dried logs.
From stump grinding and removal to barn dried logs and decking

"
"Great job on my tree's gentlemen.
Best they have looked.
I would definitely recommend you to family and friends.
10/10!"

"
Absolute legends, Chris and his team dropped everything to help out in removing some seriously large stumps, would highly recommend great guys and very helpful

"
"
Absolutely fantastic service from this team. They undertook a huge job on a very busy estate for me. Professional, clean & tidy, friendly and polite chaps. The only tree surgeons I would use in the south west! Thanks so much!!

"
Start You Project
If you have any questions, would like some advice before starting work or are ready to get your project started today, please fill out the contact form, or call Chris.
6 Orchard Rd, Brixton, Plymouth PL8 2FE