Here at C & H Tree Surgery, we offer exceptional tree planting in Plymouth and the surrounding areas. We can plant trees as part of your small or large-scale planting scheme.  Our services are performed at the highest standard and at optimal times reducing any risk of tree loss. It's recommended to plant trees when they're dormant and so less likely to get damaged. Tree planting season typically runs between November and March.
All work is carried out to BS 8545.
For quotes and advice regarding tree planting in Plymouth and surrounding areas, please call us directly on on 01752 881036 or use our contact form and we'll get back to you.
Where Can You Plant Trees?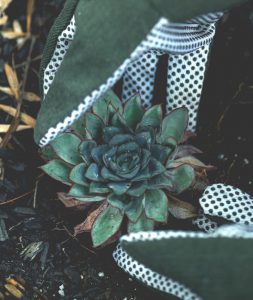 C & H Tree Surgery is able to plant trees at both commercial and domestic properties.  We follow a number of proven steps for planting trees to reap the most rewards.  We are passionate about transforming gardens and grounds and what better way to do this than amazing plants?  Our team sources and plant a wide variety of trees from popular native species to ornamentals.  Our goal is to create your dream gardening area that attracts customers, visitors, and guests.  Just some of the commercial grounds and large scale planting schemes have been at the following;-
Schools.
Nurseries.
Woodlands.
Hospitals.
Care Homes.
Small Businesses.
And Many More!
How To Plant Trees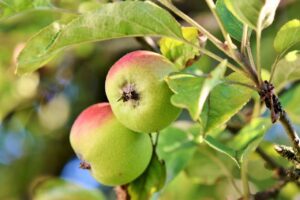 Planting trees may seem like an easy task but when tree planting is required for miles and miles of ground, it required a specialist tree planting company just like C & H Tree Surgery. Whether you're looking to plant trees at a larger commercial grounds or within a forest, we are happy to take on all commercial and council work. In its most basic form, these are the following steps that should be taken when planting a tree;-
1.) We will dig the hole approximately three times wider than the pot containing your trees.
2.) Secondly, we will soak the earth-covered roots in water and loosen up the packed soil.
3.) Thirdly, we will then begin to plant the tree in the ground. At this stage, it's crucial to ensure that the roots join the tree base at the surface.
4.) Once the tree is firmly planted, our team will then begin to refill the hole around the newly planted tree with soil and firm it down nicely.
5.) The final stage of the process – which is often mistakenly forgotten about – is to add mulch and leave an area free around the stem before watering the tree and giving it the nutrients it needs to flourish.
Maintenance
The upkeep of your dream gardening area may take maintenance and a lot of looking after.  That's why we offer tailored upkeep services for small and large planting projects.  If you would like ongoing help and assistance from our professional gardening team, we are more than happy to help.
Why Plants Trees?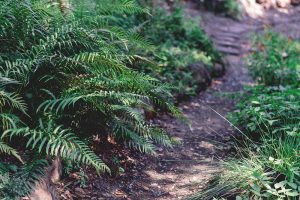 Planting trees at your property or within your area has an array of benefits.  Not only is it amazing for our ecosystem but it can help your premises look a lot more attractive and inviting to potential customers, visitors or guests.  Planting trees is simply a win-win all around for everyone!
Contact C & H Tree Surgery
If you require our expertise with a small or larger-scale planting scheme, we urge you to get into our team today to find out more.  Over the last few years, we have successfully undertaken many projects that our customers have been 100% satisfied with.  Get in touch with us today to find out more by calling us directly on 01752 881036.  Alternatively, use our online contact form and we'll get back to you promptly!
Steve Demuth
Quick response turning around quotation and very professional service provided.
Matthew Randle
A very professional service. Chris provided a very reasonable quote and the staff were very helpful and polite and completed an excellent job.
Carole Bowden
They did a wonderful job for a very reasonable price and tidied up afterward. Despite the awful weather, the team remained cheerful and very helpful. Thank you.
Tim P
I have no hesitation in recommending and have passed on their details to colleagues.
Rich Boote
Look no further, get Chris out for a quote, and look forward to a job well done. Thanks again!
Mrs J Aston
I would very highly recommend him to anyone. It's very hard to find reliable people in this day and age, Chris is definitely a great find.
Start You Project
If you have any questions, would like some advice before starting work or are ready to get your project started today, please fill out the contact form, or call Chris.
6 Orchard Rd, Brixton, Plymouth PL8 2FE