C & H Tree Surgery provides a number of tree pruning services in Plymouth and the surrounding areas. There are a number of reasons why tree pruning is imperative and a key part of looking after your trees and property. Our tree surgery technicians are able to provide a range of tree pruning techniques including crown lifting, crown reduction, and crown thinning. We are rated within the top three services in Plymouth by the
Three Best Rated
and offer outstanding service at affordable prices
For more information, get in touch with us today by calling us on 01752 881036 for your FREE quotation, or use our simple contact form and we'll get back to you.
Crown Lifting & Reduction Plymouth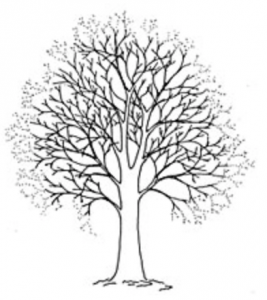 One of the more effective and popular tree pruning techniques involves crown lifting and reduction. Crown lifting is the removal of the lowest branches and/or preparing of lower branches for future removal. These techniques are commonly used to increase the clearance between the ground and the lower in order to help improve light levels, improve the aesthetics of the tree, and allow for access below the tree.
Crown Thinning Plymouth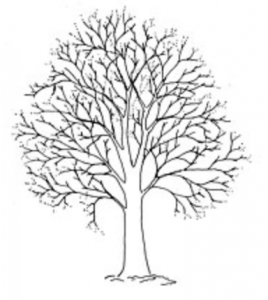 Another common tree pruning method used is crown thinning. This technique is used to preserve the lifespan of the tree(s) by removing a number of secondary branches to create a much more balanced crown structure. The purpose of crown thinning, similar to crown reduction, is by exposing trees to increased light levels to grow and flourish. Crown and tree thinning may be required to reduce the sail effect of the crown and also to reduce the wind loading upon the limbs of the tree.
Pollarding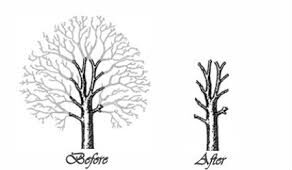 Pollarding is a method of tree pruning that keeps trees and shrubs smaller than they would naturally grow. The main benefit of pollarding and this particular tree pruning technique is the fact that it allows us to remove the tree's lateral branches helping to keep the tree young and healthy. Younger and healthier trees are much less likely to attract disease and insects and therefore generally last longer.
Why Is Tree Pruning Important?
Tree pruning is essential in developing and maintaining trees, helping them to grow into their strong structure as they mature. Pruning a tree can heavily influence the way in which a tree grows for the better and our industry-proven tree pruning methods best manipulate the configuration of limbs and branches.
Tree pruning is best performed during fall or winter during the dormant season. This is because, during these seasons, trees are much less likely to attract insects and diseases. Therefore, pruning is a proactive approach that can positively impact the health of your trees and preserve their lifespan without attracting disease or pests.
Why Choose C & H Tree Surgery?
C & H Tree Surgery are your quality-minded, reasonably priced, and professional tree surgeons offering exceptional tree pruning services in Plymouth and the surrounding areas. We are City & Guilds qualified and a fully ARB Approved Contractor. C & H Tree Surgery Plymouth operates based on team members who are hardworking and skilled. For every job, large or small, we will finish to the highest quality.
Contact C & H Tree Surgery
Looking for expert tree pruning in Plymouth or the surrounding areas? If so, get in touch with C & H Tree Surgery today for your FREE no-obligation quotation. Call us today at 01752 881036 or use our online contact form. We aim to respond to all contact form inquiries within 24 hours!
Do you provide tree trimming?
Yes. Tree trimming is one of many types of tree pruning techniques that we are able to provide for our customers. We are able to provide tree trimming for all types and sizes of trees. Regular tree trimming, particularly for larger trees, can help your tree(s) get better exposure to sunlight and also improve the overall appearance of your tree. Furthermore, tree trimming is also proven to help promote tree growth and structure.
What tree pruning techniques do you offer?
Our highly-experienced and professional tree surgeons are able to provide a wide range of tree pruning techniques including crown raising, crown reduction, tree trimming, and more. We will analyse your tree(s|) before determining the best course of action in regard to the more favorable tree pruning technique. One of the most common types of tree pruning methods that we use is crown raising which is beneficial for providing some clearance for cars pulling into driveways and also for pedestrians.
When is the best time of year to prune trees?
There is never a bad time to remove diseased branches, diseased branches, and dead branches. However, the BEST time of the year is probably mid to late winter as this encourages new growth as the new weather begins to warm. If you need further advice or information about the best time of the year to prune trees, please get in touch with us today.
What are the main benefits of tree pruning?
There is a wide range of benefits to tree pruning. One of the main benefits of tree pruning is the fact that tree pruning helps to maintain a tree's health. By removing diseased branches, your tree(s) are likely to be better preserved and last longer in better health. Moreover, tree pruning is also proven to help the appearance of your tree(s) which can help to create the initial positive impression.
How much does tree pruning cost?
The cost of tree pruning will depend on variable factors such as the size of your tree, the location of your tree, and the type of tree pruning method(s) required. Get in touch with us today to get your FREE no-obligation quotation.
Kara Renshaw
Had a very large Cherry tree bordering a neighbor that needed chopping back. Brilliant service! Excellent price. The lads couldn't do more and were courteous and professional at all times. They clearly love what they do and care about customer satisfaction.
Steve Demuth
Quick response turning around quotation and very professional service provided. Works were undertaken exactly as we requested and the garden was left spotless upon completion.
David Puttick
Chris's team carried out significant pruning work for us. Their work was impeccable in every way. Friendly, well-informed, and top quality. They left the garden so clean, you could hardly tell that any work had taken place. Very happy to have worked with them.
Katie Carswell
They are a lovely bunch, incredibly professional, super helpful, and left our garden tidier than it was when they arrived. Nothing was too much trouble. Amazing service all around. I would 100% recommend it.
Sian Cameron
Amazing service by someone who knows exactly what they are doing. Very professional and tidy. Our trees were out of control but after a lot of hours, the garden looks great.
Keith Taylor
First-class service and extremely good at their job. The Garden was left spotless from a lot of debris from my twisted willow tree.
Start You Project
If you have any questions, would like some advice before starting work or are ready to get your project started today, please fill out the contact form, or call Chris.
6 Orchard Rd, Brixton, Plymouth PL8 2FE