Commercial Tree Surgeons Plymouth
Here at C & H Tree Surgery, we provide first-class commercial tree services in Plymouth and the surrounding areas. We offer our services to a wide range of sectors and industries including schools, landscape architects, supermarkets, and construction companies. Our mission is to help create and maintain a positive business image from the offset that creates an outstanding first impression for potential clients, visitors, and guests. As your expert commercial tree surgeons, we have the substantial equipment necessary, and large clearance contracts can be completed very quickly. Get in touch with us today by calling us directly at 01752 881036 to request your FREE quotation.
Whether you're looking for a one-off service or regular contracted services, it's highly likely that we can offer our expertise to help. C & H Tree Surgery is able to offer all types of tree surgery for commercial clients including grounds maintenance, tree planting, tree removal, and stump grinding. Moreover, we are also able to accommodate all fencing requirements and can also undertake site clearances on request.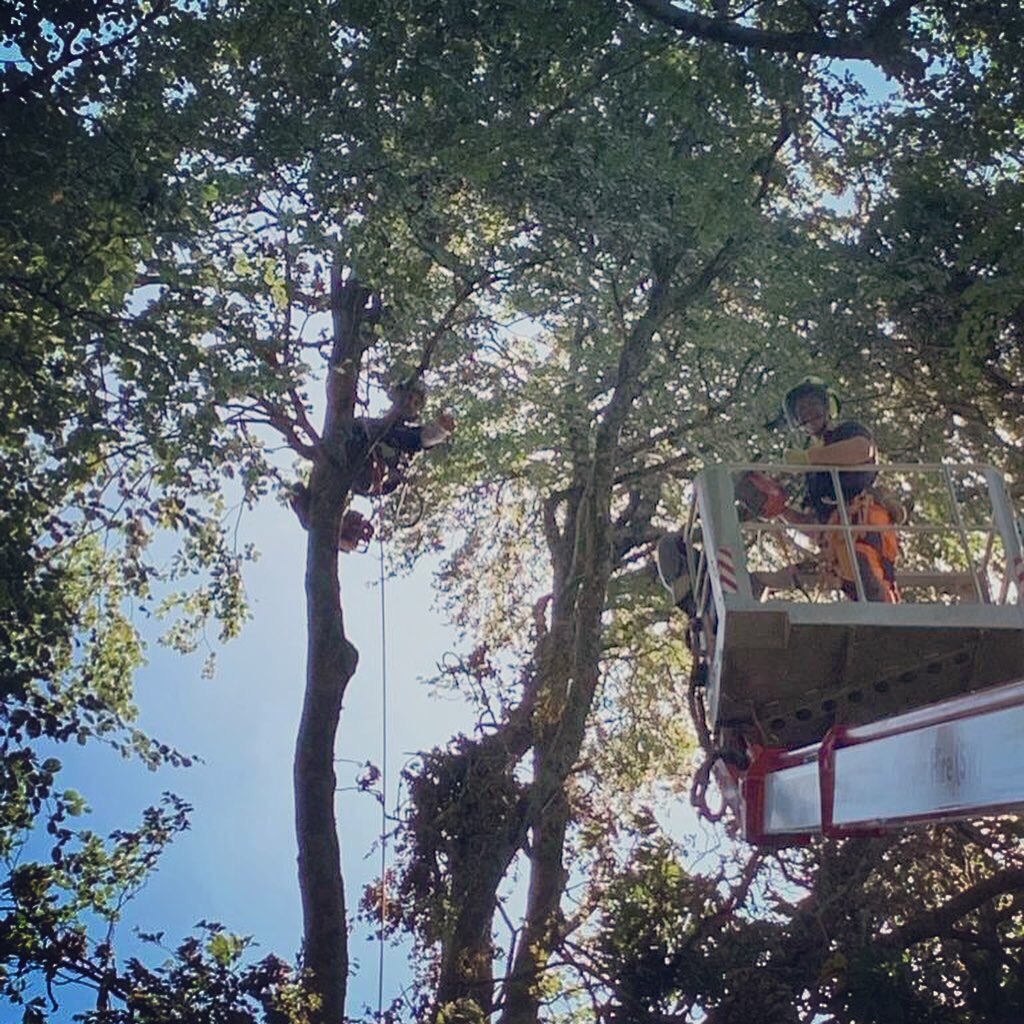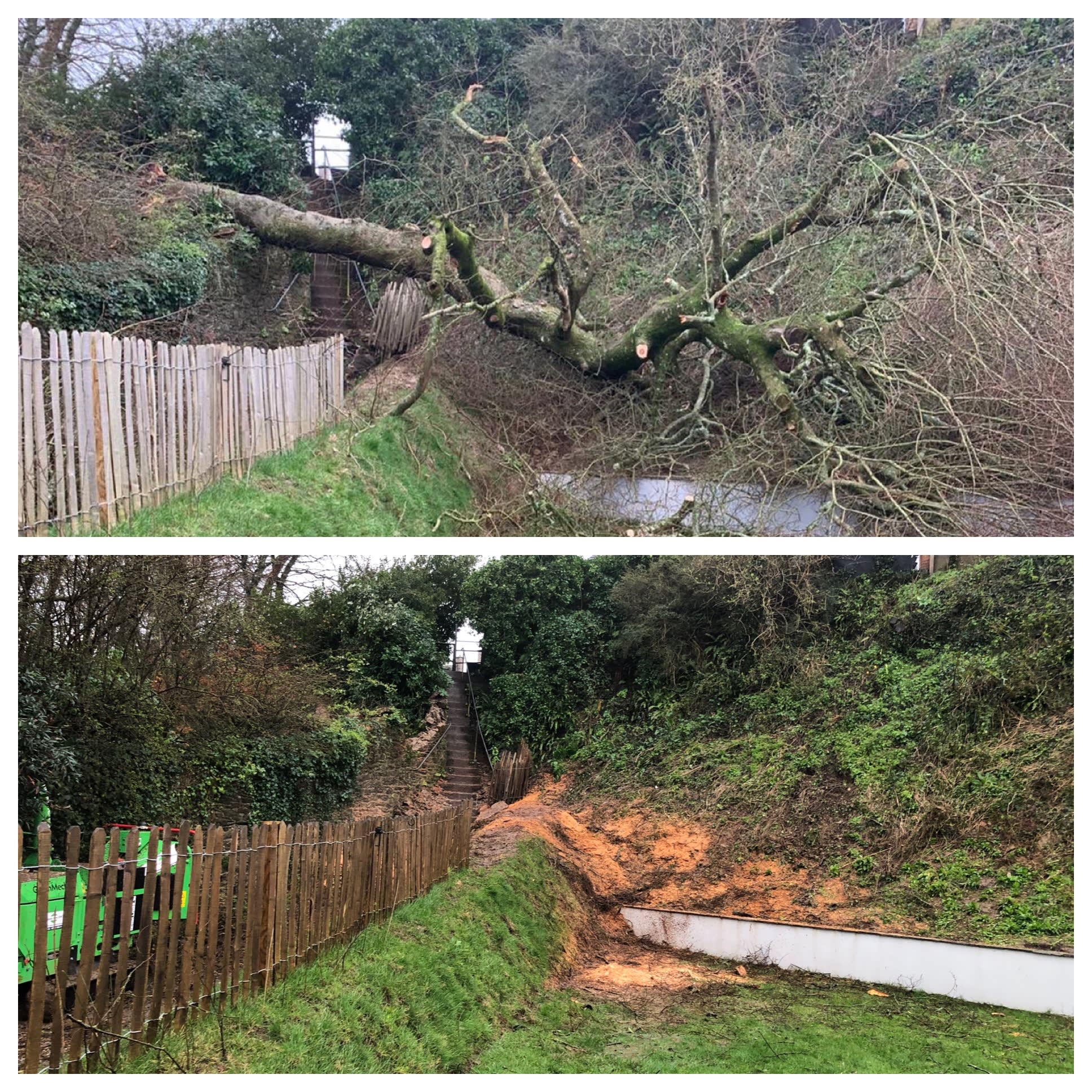 Commercial  Aboriculture Plymouth
C & H Tree Surgery is able to offer all aspects of commercial arboriculture in Plymouth and surrounding areas.  Whether you require stump removal at a school to eliminate the risk of health and safety issues or you require several tree removals, we are here to help and offer same-day services where it's possible. Dying trees and lifeless branches can threaten roofs, cars, and the general public leaving you liable. This threat can be removed by eradicating the tree. Moreover, tree removal can help to increase your curb appeal.
Commercial Fencing
Moreover, our specialist team is also able to supply and install fencing at all commercial-type properties. Whether your fencing is seriously deteriorating or you just need direct fencing replacements, we are here to help and can cater to your specific requirements. Types of fencing that we are able to supply and install include traditional fencing panels, picket fencing, and close-board fencing.
Commercial Site Clearances
C & H Tree Surgery also provides commercial site clearances in Plymouth for construction companies and property developers. We have fully equipped vehicles and competent removal teams in place to ensure the clearing of all sites that will therefore allow other remedial, treatment, or demolition work to take place before construction work begins. Lots of our site clearances in Plymouth are at large property development sites. Our work ensures that the site is free from hazards, obstacles, and unsightly mess.
Contact C & H Tree Surgery
If you're looking for local and reliable commercial tree surgeons that can also offer first-class fencing and site clearance solutions, we urge you to get in touch with our team today. We offer both one-off commercial-type services and also long-term contract services. Get in touch with us today at 01752 881036. Alternatively, use the contact form below and we'll get back to you as soon as we can.
Paul Richards
Excellent results from C&H tee Surgery. We highly recommend them for their professionalism and the fantastic service we received.
Katie Johns
So impressed with Chris and his team, from quote to clear up.
They are a lovely bunch, incredibly professional, super helpful and left our garden tidier than it was when they arrived. Nothing was too much trouble. Amazing service all round. I would 100% recommend .
Stuart Parker
Chris and his team removed huge conifer and a couple of ash and tidied up some others. Brilliant job well done can highly recommend.
Geoff Gore
Would highly recommend using c&h tree surgery,very professional approach reliable and Chris is a very nice bloke, works hard very fair pricing
Jane - Plympton
Great service, quick professional and friendly guys.
Simon Jones
Chris came round today to sort out our jungle and he has done an amazing job. Truly outstanding and i would highly recommend him.
Start You Project
If you have any questions, would like some advice before starting work or are ready to get your project started today, please fill out the contact form, or call Chris.
6 Orchard Rd, Brixton, Plymouth PL8 2FE