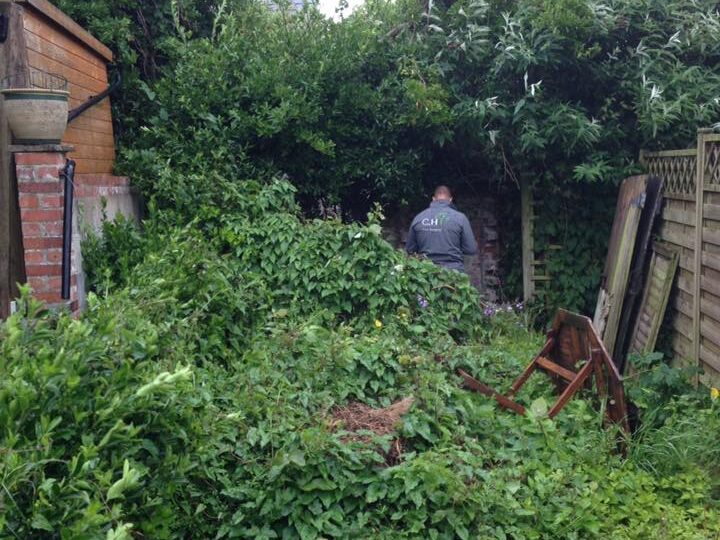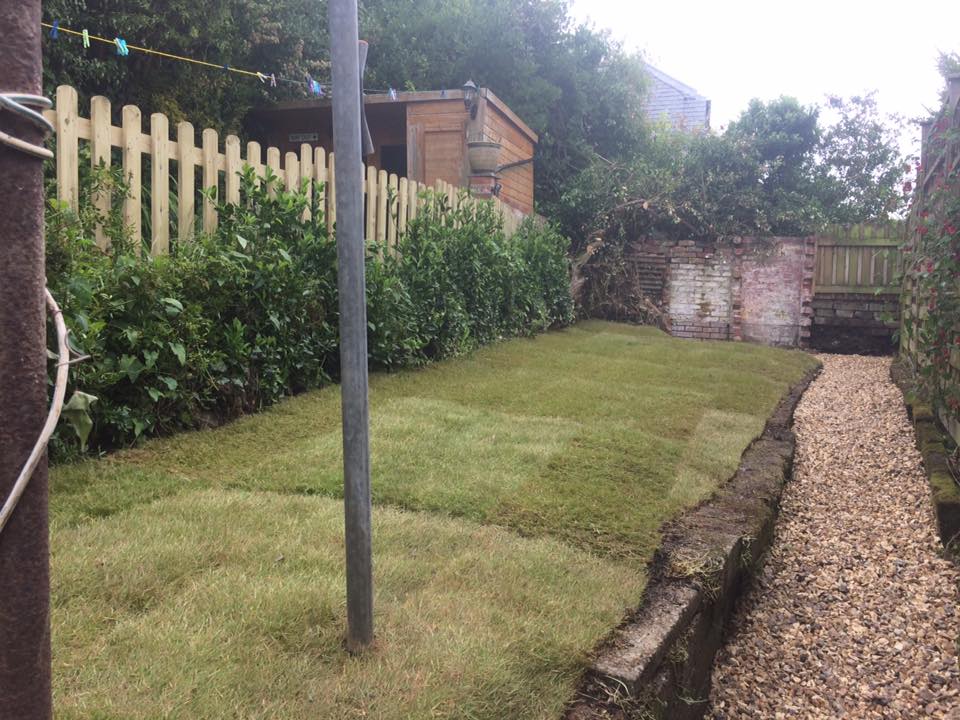 Site Clearance & Garden Clearance Plymouth
Here at
C & H Tree Surgery
, we offer high-quality garden and site clearance in Plymouth and the surrounding areas.  Do you have an overgrown garden or plot of land that's become engulfed by brambles? If so, our expert team can clear it with our specialist equipment.  Call us today at
01752 881036
to discuss your exact requirements.
Our site and garden clearance services in Plymouth cover all small, medium-sized, and larger-scale gardens at both commercial and domestic properties.
Garden Clearances Plymouth
There are a variety of jobs that garden clearances include including vegetation management. On larger sites we can get either our tractor in with the flail or on smaller sites we will conduct the work with hand machinery. Whether you have just had a renovation and require a bulk clearance or you have neglected your garden for years and want it to look more presentable for the summer months, we've got you covered. 
Although it may be tempting to undertake this yourself, we understand that some people simply don't have the time and by using a specialist garden clearance in Plymouth, you are promised a thorough, efficient, and professional job.  Further benefits of using clearing out your garden and undertaking clearances include;-
Perfect before selling property.
Ensures garden is healthy and attractive.
Saves time, cost, and effort.
Optimal recycling of garden waste.
Site Clearances Plymouth
As well as fully comprehensive garden clearances, we also offer site clearances in Plymouth for a range of commercial and industrial sites within the area. We have fully equipped vehicles such as our tractor fitted with a flail and competent removal teams in place to ensure the clearing of all sites that will therefore allow other remedial, treatment, or demolition work to take place before construction work begins. Lots of our site clearances in Plymouth are at large property development sites. Our work ensures that the site is free from hazards, obstacles, and unsightly mess.
We are qualified and licensed to spray herbicides
Why Choose C & H Tree Surgery For Garden Clearances?
C & H Tree Surgery is rated within the top three companies for our tree and garden services in Plymouth and the surrounding areas.  From start to finish, we manage your garden or site clearance in a professional and efficient manner, taking the time to understand your key requirements. 
What Waste Can You Remove?
As well as your typical garden waste such as branches, trees, leaves, and hedges, we are also fully licensed to remove and safely dispose of other garden waste materials. C & H Tree Surgery is also happy to take on a project for commercial clients as well as domestic clients.  Just a few of our previous clients and sectors include commercial, industrial, landlords, property developers, tenants, local companies, and nursing homes.
Contact C & H Tree Surgery
If you're looking for a fully comprehensive site or garden clearances in Plymouth, get in touch with C & H Tree Surgery today by calling us directly at 01752 881036.  Alternatively, use our online contact form and we'll get back to you as soon as possible.
Geoff Gore
Would highly recommend using c&h tree Surgery, very professional approach and reliable and Chris is a very nice bloke, who works hard very fair pricing
Katherine Cope
Great service. Professional and reliable. Did a great job clearing away a tree that came down and took with it my fence. Highly recommended. Thanks
Hannah Pomfret
This week we had our hedges removed in our front garden and we can't thank Chris and his team enough for the amazing job that they have done. It looks amazing and we can't believe the difference it has made to our front garden!
Katie Carswell
So impressed with Chris and his team, from quote to clear up. They are a lovely bunch, incredibly professional, super helpful, and left our garden tidier than it was when they arrived.
Simon Pink
Chris and his team provide excellent service. From the initial visit, through advice with the planning application to the actual work, everything was handled in a very professional manner.
Lisa Chapman
Large trees were completely removed and taken away by C & H. Prompt service and competitively priced. Very happy with the work carried out and no mess left behind. Totally recommend.
How long does a site clearance usually take to complete?
The duration of a site clearance project can vary significantly based on various factors, including the size of the site, the complexity of the project, the presence of structures or vegetation to remove, and any potential environmental or regulatory considerations. C&H Tree Surgery will analyse the site before providing an estimated time frame. Factors will include site size, project size, scope of work and weather conditions.
What types of equipment and machinery are used in site clearances?
Site clearances require a variety of equipment and machinery to efficiently and safely remove vegetation, debris, structures, and other materials from the site. Here at C&H Tree Surgery, we predominantly have two machines that we have that we use for site clearances. These include; Hinowa-tracked spider 20.10 and the CTE 20 mounted on a Nissan Cabstar.
How can I prepare my property for a site clearance project?
Preparing your property for a site clearance project is crucial to ensure a smooth and efficient process. Fortunately, our team does all the work for you so there is little for you to do before we arrive on the agreed date and time. However, before we arrive, it may be a good idea to acknowledge neighbouring residents or businesses about the imminent site clearance.
Can site clearances be required for residential as well as commercial projects?
Yes, site clearances can be required for both residential and commercial projects. The need for a site clearance typically depends on the scope of the construction or development project and the condition of the site before the new construction begins. Whether you require help with a commercial or residential site clearance, we are here to help.
Can I get a quotation today?
Of course! If you're looking for a FREE no-obligation quotation today, please call us today at 07870 587348 or use our online contact form and we'll get back to you promptly.
Start You Project
If you have any questions, would like some advice before starting work or are ready to get your project started today, please fill out the contact form, or call Chris.
6 Orchard Rd, Brixton, Plymouth PL8 2FE