Here at C & H Tree Surgery, we offer tree felling in Plymouth and the surrounding areas at competitive prices. Tree felling is particularly ideal for local authorities or commercial businesses that are looking to safely remove a tree from a public space or to prevent homes from suffering structural damage. Similar to standard tree removal, tree felling is a process that is carefully thought out to remove hazardous risks or concerns. Our expert tree surgeons are able to accurately undertake tree felling for all sizes of trees from start to finish following the six steps;-
• Planning.
• Checking Felling Direction.
• Pruning The Trunk.
• Selecting Cutting Technique.
• Check For Disease.
• Select Equipment.

Whether you require one or multiple trees felling, we are the local team you can rely on. Get in touch with us today by calling us directly on 01752 881036 to request your FREE quotation.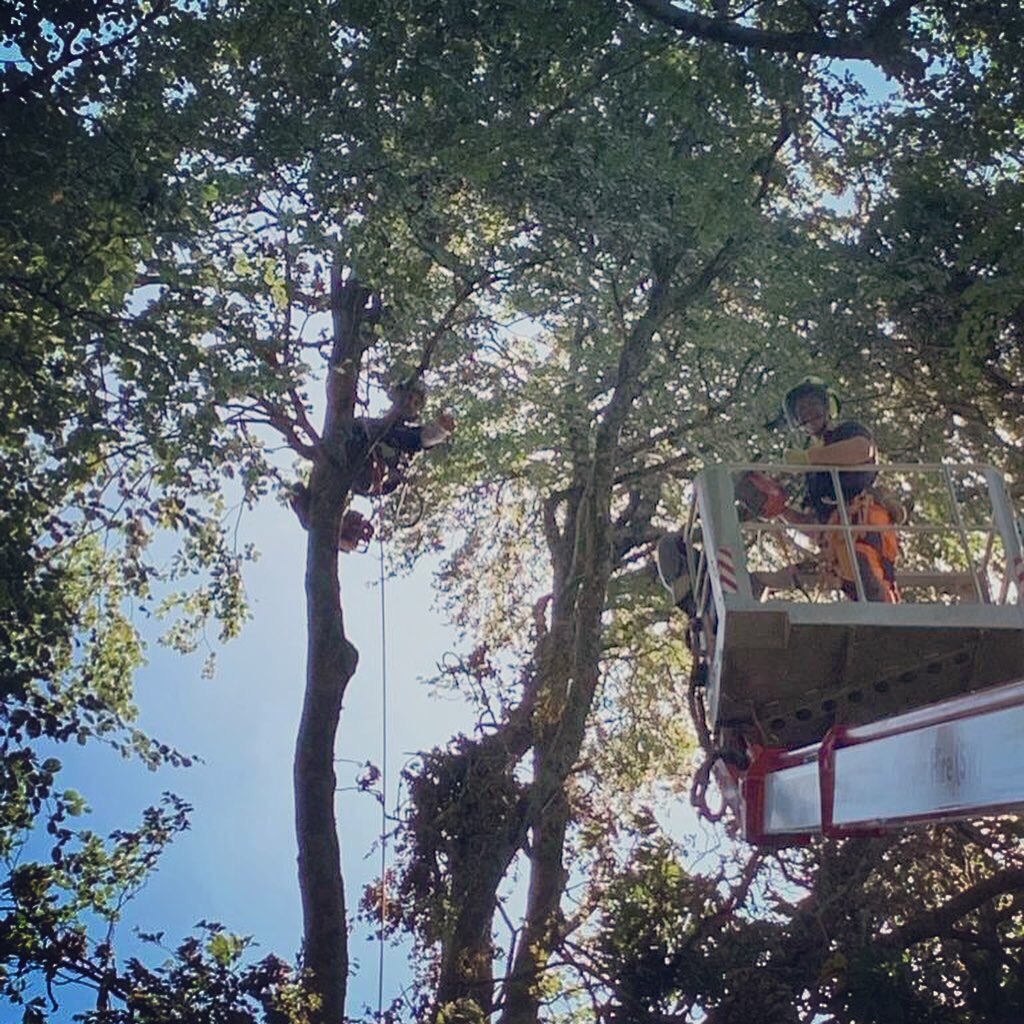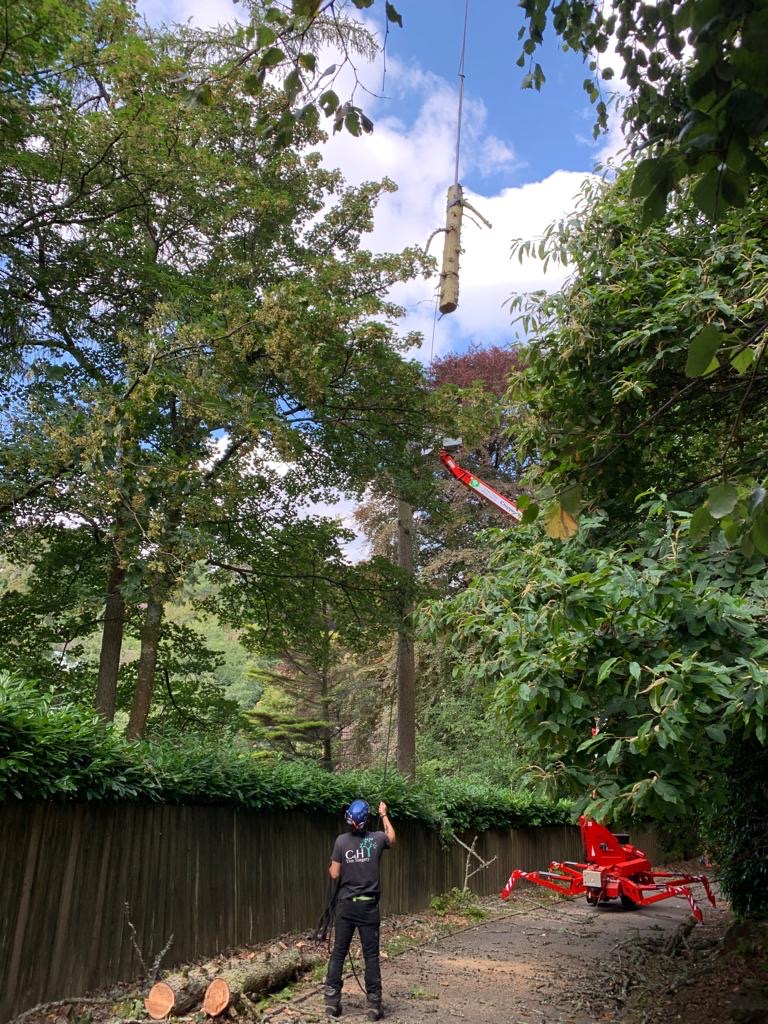 Benefits Of Tree Felling
There is a multitude of benefits when it comes to tree felling. As well as protecting the general public and prevent damage to infrastructure, tree felling is also ideal for regeneration and maintaining forest health within woodlands. There are a few different variations of tree felling including sectional tree felling and straight tree felling. The technique we use will depend on the current position and condition of the trees.
Does Felling Completely Remove The Tree?
When you choose for C & H Tree Surgery, you can rely on our experienced and expert tree surgeons to cut down as low as possible often down to the trunk. However, we are able to tailor our tree felling services to your bespoke requirements and different specified heights. Once the base of the tree is removed, we can then offer stump grinding and stump removal services.
Why Choose C & H Tree Surgery?
If you're looking for tree felling or tree removal, look no further than C & H Tree Surgery. With years of experience in the industry and a wealth of knowledge behind us, you can rely on our local team of tree surgeons to offer a high-quality and fully comprehensive service. C & H Tree Surgery are ARB fully approved contractors and can take on any small or larger jobs. Our team always ensures that not only is our work of the highest quality but so is the care taken around your property.
Contact C & H Tree Surgery
If you're looking for local and reliable tree felling in Plymouth or the surrounding areas today, get in touch with us today on 01752 881036. Alternatively, use the contact form below and we'll get back to you as soon as we can. C & H Tree Surgery has fully approved ARB contractors, is CHAS accredited and is rated within the top three tree surgeons in Plymouth.
Start You Project
If you have any questions, would like some advice before starting work or are ready to get your project started today, please fill out the contact form, or call Chris.
6 Orchard Rd, Brixton, Plymouth PL8 2FE