C & H Tree Surgery operates in Ivybridge, we offer a wide range of fencing products and services that are suitable for both domestic and commercial properties. Our design service is tailored towards your specific needs, whether you want a fence that focuses on privacy, security, curb appeal, or a combination of all, we can provide a fence that suits your needs. 
If you are interested in a fencing solution from C & H Tree Surgery, we offer a free and no-obligation quote for any proposed work. All our products are built with quality and longevity in mind, we can guarantee you will be supplied with a fence that is best on offer in the market. As well as an excellent product, we offer a well rounded second to none customer service, for a taste of what to expect, take a look at some of our customer reviews. Below are a selection of the fencing solutions we can supply and install: 
Traditional Fencing Ivybridge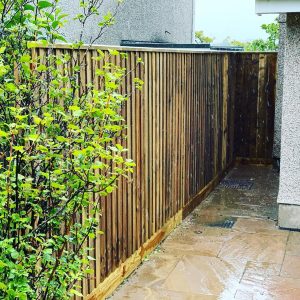 Commonly installed on slopes, traditional fencing can easily be installed on slopes. This makes it an excellent option if you have a long garden on a gradient and wish to have privacy from your neighbors compared to other options such as foliage. Different types of paneling can be installed depending on the type of level of privacy you desire, get in touch today to discuss the options.
Close Board Fencing Ivybridge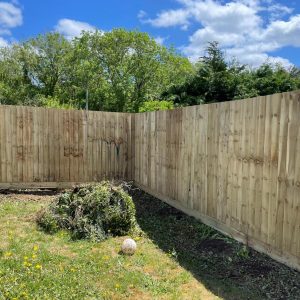 Close board fencing is both aesthetically pleasing and provides privacy to your premises. If you are worried about fencing damaging the curb appeal of your house, close board fencing is a great option because it looks great as well as being able to add gates or an opening at any point.
Hit & Miss Fencing Ivybridge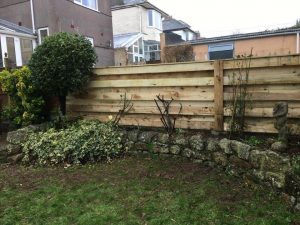 Hit and miss fencing is an option that allows for wider gaps throughout the fencing. This often makes it a preferable option for front gardens as the fence acts as a barrier but still allows for some visibility through to the house.
Picket Fencing Ivybridge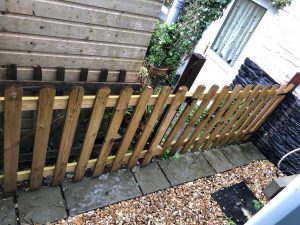 Picket fencing offers a retro look, this type of fencing instantly makes your premises look more orderly and tidier. Picket fencing is most suitable for front gardens on domestic premises as other types of fencing provide better security. If you're looking for instant curb appeal where the fence can be painted and customized, look no further than our range of picket fences.
Why Fencing From C & H Tree Surgery?
C & H Tree Surgery are your local and reputable fencing specialists. A high-quality product and installation service as well as second to none customer service are central to how we operate. We cover a wide range of areas so whether you are based in Ivybridge or a little further afield, we can come and install a high-quality fence that will stand the test of time. Not only does a fence increase the security of your premises, a fence of the quality as provided by C & H Tree Surgery can also provide benefits such as:

•  Improves Privacy.
•  Creates Deterrent.
•  Increases Security.
•  Establishing Boundaries.
•  Increases Property Value.
Contact C & H Tree Surgery
If you are on the lookout for a fending solution in Ivybridge and the surrounding areas, C & H Tree Surgery can be of service. Our reliable and reasonably priced service will have a fence erected in a timely manner so we cause minimal disruption to you and your neighbors. If you have any queries or would like to book in for a free quote, get in touch with us today by either using our contact form or calling us directly 01752 881036.
Start You Project
If you have any questions, would like some advice before starting work or are ready to get your project started today, please fill out the contact form, or call Chris.
6 Orchard Rd, Brixton, Plymouth PL8 2FE