C & H Tree Surgery offers a comprehensive fencing installation service in Newton Ferrers and the surrounding areas. We pride ourselves on excellent customer service and providing high-quality fences and installations to our customers. Given that fences are exposed to all weathers, we can guarantee our range of fences will stand the test of time. 
Our range of fences is suitable for both commercial and domestic properties, no matter what your requirements from security level, wood type, color or level of privacy,  C & H Tree Surgery in Newton Ferrers will have you covered. Below is a selection of fences we offer that can be fully customized, get in touch with us today to discuss the options.
Traditional Fencing Newton Ferrers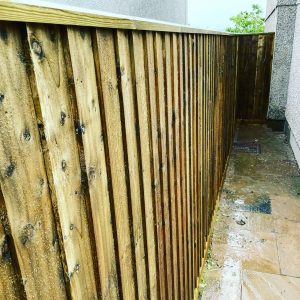 Traditional fencing is one of our most popular options given its attributes such as security and high levels of privacy. We can also install this type of fence on any gradient which makes it perfect for gardens on a slope. Due to our skillful installation and experience, the installed fence will have integrity throughout to ensure it is fully secure. 
Close Board Fencing Newton Ferrers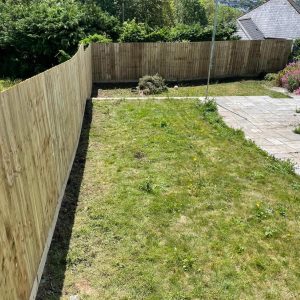 If you'd like the highest level of privacy, we suggest you opt for our close board fencing. Most commonly used in back gardens to provide the ultimate level of privacy, this fence type is secure yet also aesthetically pleasing. Close board fencing is also sometimes installed in front gardens where there is a window to ensure no one can see through into your house easily.
Hit & Miss Fencing Newton Ferrers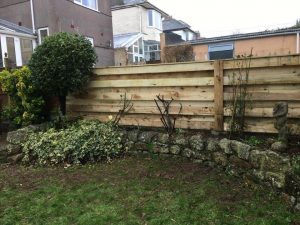 Hit and miss fencing provides a secure border to the perimeter of your house. This type of fencing offers slightly less privacy however the gaping between the paneling can be tailored to however you desire. With different woods available, hit and miss fencing also has high levels of curb appeal.
Picket Fencing Newton Ferrers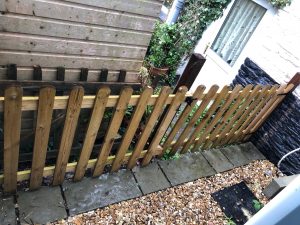 Picket fencing provides a decorative border in your garden, many consider it to be a retro look and is often used to segregate sections of a garden. With the ability to fully customize your fence, picket fencing is a great option for any garden project and to make your garden instantly aesthetically appealing.
Why Fencing From C & H Tree Surgery?
C & H Tree Surgery are your local and repeatable fencing specialists who provide high-quality fencing solutions in Newton Ferrers and the surrounding areas. We work efficiently and with the utmost consideration to cause minimal disruption to you and your neighbors. When installing a fence on your premises, you can expect the following benefits:  
•  Creates Deterrent.
•  Increases Security.
•  Establishing Boundaries.
•  Increases Property Value.
Contact C & H Tree Surgery
We have a number of excellent reviews to our name as well as examples of previous work displayed on our website. If you are interested in using C & H Tree Surgery as your fencing provider, get in touch with us directly today on 01752 881036 or use the contact form to send us any queries, our friendly customer service team will respond promptly.
Start You Project
If you have any questions, would like some advice before starting work or are ready to get your project started today, please fill out the contact form, or call Chris.
6 Orchard Rd, Brixton, Plymouth PL8 2FE