If you are looking for a high-quality fence and installation in Princetown and the surrounding areas, C & H Tree Surgery are on hand to be of service. We offer a comprehensive range of fences that are suitable for both commercial and domestic properties. We operate with a fully tailored approach where you can choose the wood type, paint, dimensions, and style of fence to give you a unique and perfect fence for your needs.  
As part of our well-rounded service, we offer a free and no-obligation quote for any proposed work. Our skilled team of designers and installers will be able to provide a quote, time scale as well as proceed with installing your fence in a timely manner. No type of fencing is off-limits to us, we offer a variety to suit a number of requirements, including the level of security, take a look at the types of fencing available below:
Traditional Fencing Princetown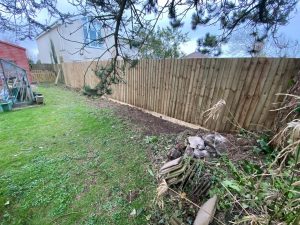 Traditional fencing is a popular choice with back gardens as this type of fencing provides an optimal level of security and privacy. Traditional fencing is also easily erected on a garden with a gradient so is ideal if your garden is on a slope.
Close Board Fencing Princetown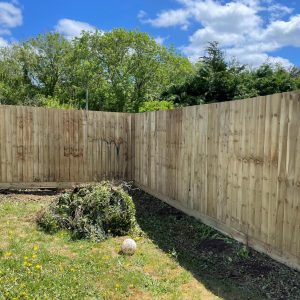 Close board fencing provides high levels of privacy with minimal visibility through the fending, this makes it a great option for front gardens to avoid people being able to see through into the house. For instant curb appeal and security, close board fencing is the fencing solution for you.
Hit & Miss Fencing Princetown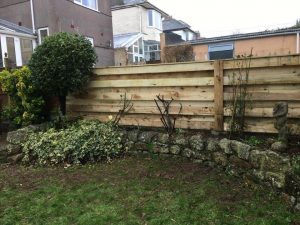 Hit and miss fencing provides some visibility, this can be tailored towards your requirements to allow larger or smaller gaps between the panelling. This can all be discussed when you contact us, our team of friendly advisors will be able to suggest the fencing that will work best for you.
Picket Fencing Princetown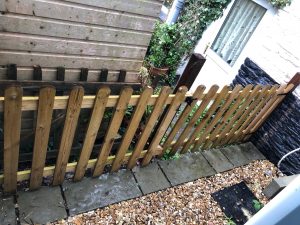 Picket fencing provides a border to your garden that is decorative and retro in appearance. Often used in garden projects and around flower beds, this type of fencing provides instant curb appeal. We can install this in any garden and provide advice on where it will look best, as a fully customisable option, picket fencing is great to integrate into any garden project.
Why Fencing From C & H Tree Surgery?
C & H Tree Surgery provides a high quality fencing range and installation service in Princetown and the surrounding areas. Our team has many years in the industry and will be able to advise the best fencing solution for your requirements. We work efficiently and in a timely manner to cause minimal disruption to you and your neighbours. Choosing a high quality fence such as one from C & H Tree Surgery will provide many benefits such as:

•  Improves Privacy.
•  Creates Deterrent.
•  Increases Security.
•  Establishing Boundaries.
•  Increases Property Value.
Contact C & H Tree Surgery
We have a number of excellent reviews to our name from many happy customers, you can also view examples of previous work on our website. If you're interested in any of our fencing solutions, get in touch with us today by calling us directly on 01752 881036, or alternatively, you can use the contact form where one of our advisors will get back to you promptly.
Start You Project
If you have any questions, would like some advice before starting work or are ready to get your project started today, please fill out the contact form, or call Chris.
6 Orchard Rd, Brixton, Plymouth PL8 2FE