C & H Tree Surgery are your local and reputable fencing specialists in Salcombe and the surrounding areas. We offer a wide variety of fencing solutions that are suitable for all types of property and requirements. So whether you are on the lookout for a high security fence for your business or a fence for instant curb appeal for your front garden, look no further than C & H Tree Surgery. 
Our customer service team will be able to provide a free obligation quote for any proposed work you'd like us to do. We take note of your requirements and even give you the option to customise our offerings from wood type and colour. We have a fully tailored approach to make sure you receive a product and service you are 100% happy with. Take a look at some of the fencing styles we offer below:
Traditional Fencing Salcombe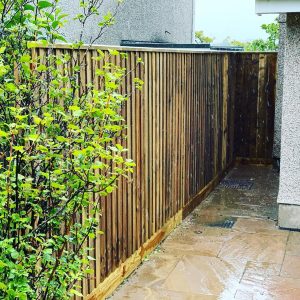 Traditional fencing provides a sturdy and practical fencing solution. This type of fencing works well on a gradient so is perfect for customers with sloping gardens. Often, traditional fencing provides high levels of privacy by using minimal spacing between the wooden panels.
Close Board Fencing Salcombe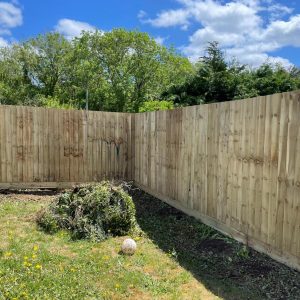 Close board fencing provides high levels of security and privacy for your premises. We offer a wide variety of material options including on the panelling and the posts, we can confidently say that all options will look smart, aesthetically pleasing yet serve their purpose as a secure and high-quality fence.
Hit & Miss Fencing Salcombe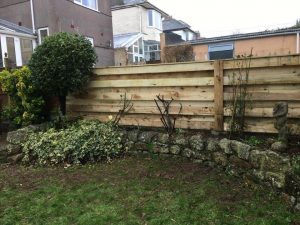 Hit and miss fencing allows for wider gaps through the fencing structure which makes this type of fencing a perfect option for front gardens or areas where low levels of privacy are desired. Different gap levels can be integrated throughout the fence so for example in front of windows, the gaps can be smaller to give you higher levels of privacy.
Picket Fencing Salcombe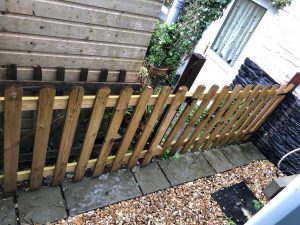 Picket fencing is a go-to fencing option for the ultimate aesthetic appearance. This decorated border style of fence is perfect for gardens with flower beds or front gardens where a minimal barrier is needed. Picket fencing looks excellent fencing, you will be able to customise your fence to whatever colour you'd like, get in touch with us today to talk through prices and colours.
Why Fencing From C & H Tree Surgery?
Here at C & H Tree Surgery, we pride ourselves on offering the best customer service and products on the market to our customers. Our installation service is efficient to cause you and your neighbour's minimal disruption. We can also guarantee a high-quality product that will stand the test of time, here are some other benefits when you acquire a fence from C & H Tree Surgery:

•  Improves Privacy.
•  Creates Deterrent.
•  Increases Security.
•  Establishing Boundaries.
•  Increases Property Value.
Contact C & H Tree Surgery
If you would like to receive your free quote and discuss our full product and service range, please don't hesitate to get in touch with us today on  01752 881036. Alternatively, you can use the contact form to submit a query where one of our advisors will get back to you promptly.
Start You Project
If you have any questions, would like some advice before starting work or are ready to get your project started today, please fill out the contact form, or call Chris.
6 Orchard Rd, Brixton, Plymouth PL8 2FE