Tree Surgeon Plympton
Tree Surgery Services – C & H Tree Surgery is your local tree surgeon in Plympton that offers a wide range of tree surgery services.
With many years of experience and the best-handpicked tree surgery team, you can count ous to offer the best service. All areas of tree surgery are covered.
Here at C & H Tree Surgery, we are proud to be your local and reliable tree surgeons in Plympton and the surrounding areas. We cover all aspects of tree surgery including tree removal, stump grinding, and much more. We also offer a garden and site clearance service. Your trees are our passion and we offer a quality-minded and professional service.
Tree Removal Plympton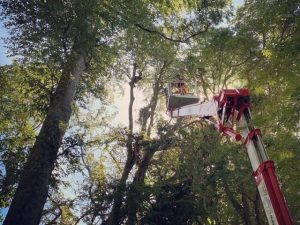 If you're looking for tree removal in Plympton, look no further than C & H Tree Surgery. Our ARB-approved tree surgeons are able to undertake all types and sizes of tree removal and our arborists are able to work at any heights thanks to our exemplary equipment. In some circumstances, tree removal is paramount to avoid structural damage to properties and avoid potential injuries.
We always do what we can to preserve trees – where it's possible to do so – but there are some situations where tree removal is necessary. If your trees are dying or suffering from infectious diseases, it may be time to remove them before other trees get infected and have to be removed also.
Tree Pruning Plympton
Tree pruning is another tree surgery service that we provide that is used to influence positive growth and health in growing trees. Our experts are able to help trees grow a certain way so that they get the exposure to nutrients they require and therefore continue to flourish. Although tree pruning is best performed during fall or winter, it can be done all year round. Just a few of the most common tree pruning techniques we use include;-
• Crown Lifting.
• Crown Reduction.
• Crown Thinning.
• Pollarding.
• Canopy Lifting.
• Deadwooding.
Stump Removal Plympton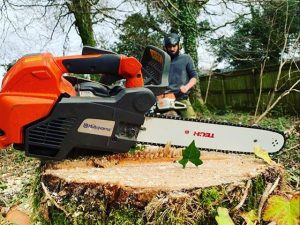 As your local & reliable stump removal specialists, we are able to permanently eradicate all sizes and types of tree stumps. Stumps are commonly left behind after a tree has been removed and can cause a degree of annoyance and untidiness. Fortunately, we have industry-leading stump grinders to get rid of stump directly from the root. This can be performed and completed on a same-day service. Removing tree stumps is an effective and environmentally friendly way to improve the look of your garden and enable you to better make use of your outdoor space.
Garden Clearances Plympton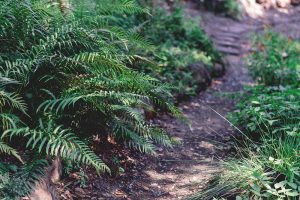 C & H Tree Surgery is also able to provide fully comprehensive garden clearances in Plympton. Whether you have an overgrown garden that has been neglected for several months that you're looking to restore to a presentable appearance or you just require hedge trimming, we are able to tailor our services to your requirements. Our garden clearance services also consist of leaf clearing, green waste removal, and rubbish removal. Once we have finished performing a garden makeover, you'll benefit from;-
• A Much More Attractive Outdoor Area.
• Needing To Perform Much Less Maintenance Work.
• Presentable & Safe Space For Children And Pets.
Contact Us Today
If you're looking for a local and reliable tree surgeon in Plympton, look no further than C & H Tree Surgery. As well as providing all the above services, we also offer a 24/7 call-out service, tree planting, woodland management, and more. Get in touch with us today by calling 01752 881036 or use our contact form and we'll get back to you.
We Offer a Variety of Tree Surgery Services
We work on a broad variety of species of trees broad leaf or conifer, even your garden shrubs, ornamental or fruit trees.
Please check out our Instagram at the bottom for our latest projects completed.
Want to keep warm in the winter, why not ask us about our seasoned barn dried logs.
From stump grinding and removal to barn dried logs and decking

"
"Great job on my tree's gentlemen.
Best they have looked.
I would definitely recommend you to family and friends.
10/10!"

"
Absolute legends, Chris and his team dropped everything to help out in removing some seriously large stumps, would highly recommend great guys and very helpful

"
"
Absolutely fantastic service from this team. They undertook a huge job on a very busy estate for me. Professional, clean & tidy, friendly and polite chaps. The only tree surgeons I would use in the south west! Thanks so much!!

"
Start You Project
If you have any questions, would like some advice before starting work or are ready to get your project started today, please fill out the contact form, or call Chris.
6 Orchard Rd, Brixton, Plymouth PL8 2FE