Tree Surgeon Princetown
Looking for a 5-star rated tree surgeon in Princetown? If so, look no further than C & H Tree Surgery. With many years of experience and offering all aspects of tree surgery, we are the local and reliable experts that are able to take on any smaller or larger scale job.
Our tree surgeons are fully qualified, accredited and go above and beyond to ensure 100% customer satisfaction. We are constantly investing in the latest equipment and all of our work is completed to a high standard and with safety as the top priority.
Tree Removal Princetown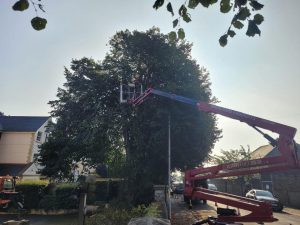 There are many cases where tree removal is paramount. Trees can often outgrow their environment which can result in them being unsafe and posing a real threat to the general public and surrounding properties or vehicles. C & H Tree Surgery is a big advocate of saving trees wherever possible but we offer a safe and efficient tree removal service where necessary. Although tree removal can be a challenging task for many, we have a number of years of experience in removing all types and sizes of trees from domestic and commercial properties.
C & H Tree Surgery offer a trusted tree removal service in Princetown and all inner area within Plymouth. Removing trees is highly dangerous and hazardous which is why it's always advisable to hire a reputable tree surgeon just like ourselves that has access to industry-leading equipment.
Tree Pruning Princetown
Here at C & H Tree Surgery, we also provide fully comprehensive tree pruning services in Princetown and the surrounding areas. If you're looking to preserve the lifespan of your tree and improve or maintain the aesthetics of its structure, tree pruning is essential. Our fully qualified and trained arborists use a wide range of pruning techniques that include the following;-
• Crown Lifting.
• Crown Reduction.
• Crown Thinning.
• Pollarding.
• Canopy Lifting.
• Deadwooding.
Stump Removal Princetown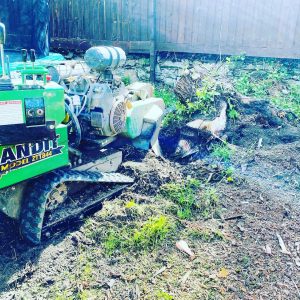 If you have previously had a tree cut down, it's highly likely that a tree stump has been left beyond. Although this may not seem like a huge problem, tree stumps can take up to ten years to fully decompose so if you're looking to permanently remove the stump, there's no better time than now. Our arborists are equipped with industry-leading stump grinding machinery to perform the best possible job. 
Our team is fully trained and experienced to remove the stump completely, this will avoid any disease or fungal growth developing on remnants of the stump.
Garden Clearances Princetown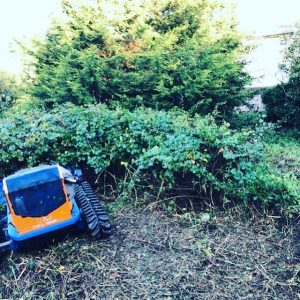 Do you need a fully accredited and professional team to undertake a fully comprehensive garden clearance? If so, we are able to provide just the service for you. Our team is able to remove hedges, green waste and restore your gardening area back to a presentable state so that you can enjoy the up-and-coming month in the garden enjoying the sun. Our team will be able to advise how best to approach your garden project so it can be completed in a timely manner to a high standard. 
Contact Us Today
At C & H Tree Surgery, we are your local tree surgeons in Princetown, that offer free no-obligation quotes for any proposed work. To get a quote or if you have a query about any of the services we offer, get in touch today using the contact form, alternatively, you can call us directly on 01752 881036 where our customer advisors will be happy to help.
Our reviews from previous customers speak for themselves, the service we offer is second to none and we have no doubt you'll be happy with our tree surgery service.
We Offer a Variety of Tree Surgery Services
We work on a broad variety of species of trees broad leaf or conifer, even your garden shrubs, ornamental or fruit trees.
Please check out our Instagram at the bottom for our latest projects completed.
Want to keep warm in the winter, why not ask us about our seasoned barn dried logs.
From stump grinding and removal to barn dried logs and decking

"
"Great job on my tree's gentlemen.
Best they have looked.
I would definitely recommend you to family and friends.
10/10!"

"
Absolute legends, Chris and his team dropped everything to help out in removing some seriously large stumps, would highly recommend great guys and very helpful

"
"
Absolutely fantastic service from this team. They undertook a huge job on a very busy estate for me. Professional, clean & tidy, friendly and polite chaps. The only tree surgeons I would use in the south west! Thanks so much!!

"
Start You Project
If you have any questions, would like some advice before starting work or are ready to get your project started today, please fill out the contact form, or call Chris.
6 Orchard Rd, Brixton, Plymouth PL8 2FE