Tree Surgeon Salcombe
If you are looking for a high-quality and reliable tree surgeon in Salcombe and the surrounding area, look no further than C & H Tree Surgery. We have been in the business for many years making us well placed in the industry to service your trees and tend to your garden. With an excellent customer service level and high-quality tree surgery service, we are truly the best place company on the market to service your trees and outside space.
Tree Removal Salcombe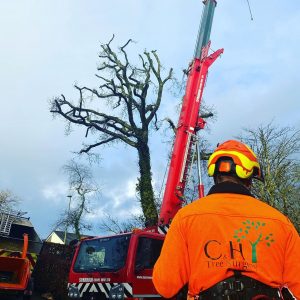 Our team is fully trained and has a supply of the required equipment to remove any sized tree completely. This can be required for reasons such as if the tree is obstructing a view or the land that the tree is on is wanted for building or other development purposes. Another common reason we encounter is if the tree is infected, it needs to be removed as quickly as possible, so it doesn't infect and subsequently damage other trees. Fully removing a tree can also increase the nutrient availability for other trees enabling the surrounding area to flourish.
Removing trees is categorized as one of the higher-risk tasks we carry out at C & H Tree Surgery. With this in mind, we operate with the safety of our employees, you, and other members of the general public at the forefront of our minds. Our team goes on regular practical training courses and is fully equipped with the knowledge and know-how to complete full risk assessments and complete the task at hand safely.
Tree Pruning Salcombe
Pruning trees is an essential task if you wish to keep your trees healthy and aesthetically pleasing. Here at C & H Tree Surgery in Salcombe, we offer a variety of different pruning methods depending on the tree type and your specific requirements. Crown lifting is one of our most requested pruning jobs which involves removing the lower down branches which results in more natural light getting through the tree. Here at C & H Tree Surgery in Salcombe, we can prune any type of tree or hedge using the following techniques:
• Crown Lifting.
• Crown Reduction.
• Crown Thinning.
• Pollarding.
• Canopy Lifting.
• Deadwooding.
Stump Removal Salcombe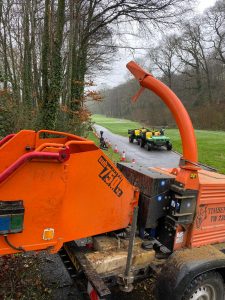 Stump removal is the last stage in removing a tree fully. Stumps can be unsightly and pose a trip hazard so it's important to get the stump removed as quickly as possible, stump removal also makes for better use of space. We have the know-how and required specialized equipment to remove any sized stump from any type of tree. The ground will be left in a state where it can be built on grass and other plants can grow. Some stumps can be made as a table or chair, our skilled team of professionals is able to grind a stump into a piece of garden furniture if this is what you desire.
Garden Clearances Salcombe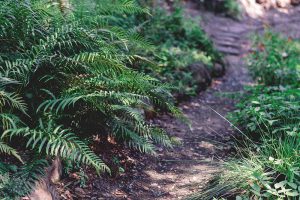 Your garden can be an extension to your home and be a really enjoyable place to spend time. It's easy for gardens to become untidy, if you want to make your outside space usable again, call on C & H Tree Surgery to access our comprehensive garden clearance service. We will dispose of any garden waste through the correct waste channels and tend to the lawn, trees, and weeds. Our team will advise how best to approach your garden renovation project so you can enjoy your garden as quickly as possible.
Contact Us Today
Here at C & H Tree Surgery are your expert tree surgeon in Salcombe offering a free no-obligation quote for any proposed work. All of our work is completed by a skilled team of professionals who operate with the utmost safety.

Get in touch with us today if you'd like to access any of our gardening or tree surgery services. You can either call us directly on 01752 881036 or use the contact form where our friendly customer advisors will respond in a timely manner. Take a look at our customer testimonials for the type of work we have completed as well as the reviews from many of our happy customers.
We Offer a Variety of Tree Surgery Services
We work on a broad variety of species of trees broad leaf or conifer, even your garden shrubs, ornamental or fruit trees.
Please check out our Instagram at the bottom for our latest projects completed.
Want to keep warm in the winter, why not ask us about our seasoned barn dried logs.
From stump grinding and removal to barn dried logs and decking

"
"Great job on my tree's gentlemen.
Best they have looked.
I would definitely recommend you to family and friends.
10/10!"

"
Absolute legends, Chris and his team dropped everything to help out in removing some seriously large stumps, would highly recommend great guys and very helpful

"
"
Absolutely fantastic service from this team. They undertook a huge job on a very busy estate for me. Professional, clean & tidy, friendly and polite chaps. The only tree surgeons I would use in the south west! Thanks so much!!

"
Start You Project
If you have any questions, would like some advice before starting work or are ready to get your project started today, please fill out the contact form, or call Chris.
6 Orchard Rd, Brixton, Plymouth PL8 2FE