Tree Surgeon Yealmpton
C & H Tree Surgery is your local and expert tree surgeon in Yealmpton offering a wide range of tree surgery services. We pride ourselves on offering a high-quality service which can be attributed to a number of years in the business as well as a truly knowledgeable and dedicated team.
With all areas of tree surgery covered, we offer every service from expert tree removals, tree pruning or garden clearances, and general garden maintenance. Our service is reliable and of the highest quality completed by fully qualified expertly trained surgeons. 
Tree Removal Yealmpton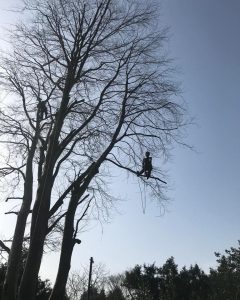 Tree removals can be required for a number of reasons such as to make space for a structure, to remove a view obstruction, or in more serious cases, the tree may need removing if it is considered a hazard and therefore a threat to homeowners or the general public. With a number of years of experience, our team is best placed to advise you on how to remove and treat an area. Tree removals can have many benefits such as allowing a higher nutrient availability to surrounding plants and trees meaning they can flourish. 
When performing a tree removal, our team is fully equipped with the required knowledge and machinery to safely remove the tree. The safety of all involved is our top priority, our methodology follows the latest legal guidelines and safety practices as well as our team continuously keeping abreast with the latest safety courses.
Tree Pruning Yealmpton
Tree pruning is an essential activity to keep trees looking neat, tidy as well as healthy. C & H Tree Surgery also provides a comprehensive tree pruning service in Yealmpton and the surrounding areas. To keep the trees in the best condition both from a health and aesthetic perspective, we strongly recommend using our pruning service when required. No matter what the type of tree, it is best to use the service we offer proactively before the tree's condition deteriorates. Our team use the following tree pruning techniques to keep trees in the best condition;-
• Crown Lifting.
• Crown Reduction.
• Crown Thinning.
• Pollarding.
• Canopy Lifting.
• Deadwooding.
Stump Removal Yealmpton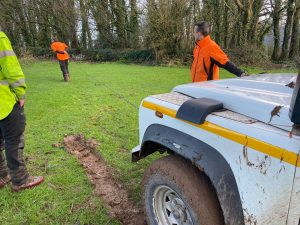 Once the bulk of the tree has been removed, the area is left with a sometimes unsightly or hazardous stump. To fully remove the tree including the stump, we complete a stump grinding service which is the last stage of permanent tree removal. We suggest this process happens as soon as possible after the tree removal, ideally on the same day.
If the stump is left in the ground it can be a hazard or cause fungal growth and disease, therefore damaging the surrounding soil. Our stump grinding service can be utilized separately from any of our other services, for example, if you come across a stump that needs removing or require our more specialized machinery if you have removed the bulk of the tree yourself.
Garden Clearances Yealmpton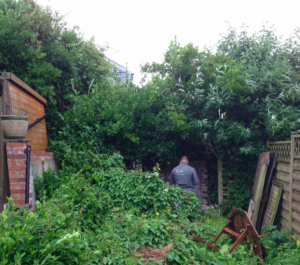 Garden clearances can be a large undertaking and therefore time-consuming and potentially unsafe. Our service covers all areas of garden clearances and maintenance from hedge trimming, plant training to rubbish removal. We can also safely remove disused garden sheds and greenhouses to make more space on your property.
All rubbish is disposed of through the correct channels and recycled wherever possible. Due to our experience, we can also recommend how best to approach any garden maintenance you wish to be completed. 
Contact Us Today
C & H Tree Surgery are your skilled, reliable, and reasonably priced tree surgeon in Yealmpton. You can rely on us to complete any tree or garden maintenance procedure to the highest quality where our team will also be respectful and considerate towards both you and your neighbors.
To find out more information about any of the services we offer or to get a free quote for proposed work, call us directly on 01752 881036. Alternatively, use our contact form and our friendly team will get back to you as soon as possible.
We Offer a Variety of Tree Surgery Services
We work on a broad variety of species of trees broad leaf or conifer, even your garden shrubs, ornamental or fruit trees.
Please check out our Instagram at the bottom for our latest projects completed.
Want to keep warm in the winter, why not ask us about our seasoned barn dried logs.
From stump grinding and removal to barn dried logs and decking

"
"Great job on my tree's gentlemen.
Best they have looked.
I would definitely recommend you to family and friends.
10/10!"

"
Absolute legends, Chris and his team dropped everything to help out in removing some seriously large stumps, would highly recommend great guys and very helpful

"
"
Absolutely fantastic service from this team. They undertook a huge job on a very busy estate for me. Professional, clean & tidy, friendly and polite chaps. The only tree surgeons I would use in the south west! Thanks so much!!

"
Start You Project
If you have any questions, would like some advice before starting work or are ready to get your project started today, please fill out the contact form, or call Chris.
6 Orchard Rd, Brixton, Plymouth PL8 2FE