5 Reasons Why You Need Tree Care Professionals
Whether your trees need pruning, your stumps need removing or you could do with a few trees being removed from your garden, it's always the best way to hire a professional tree surgeon in your area just like C & H Tree Surgery. Although it can be tempting to try and tackle trees yourself to save money in the short term, it is rarely ever a good decision to do so. By putting your trust in accredited and certified arborists, you get the best possible job done with minimal fuss, whilst also saving a lot of time.
In this post, we will outline the main five reasons why choosing an accredited tree surgery company for your tree care needs is always the right decision to make…
Tree Surgeons Have The Necessary Equipment
Undertaking tree surgery services such as tree removal or stump grinding can be dangerous processes and having the necessary equipment to undergo the tree work is essential. Tree surgeons such as C & H Tree Surgery have the latest equipment and machinery readily available such as industry-leading stump grinders that can get the job done to a professional standard with minimal fuss. Using professional tree services and equipment eliminates the potential risk of injuries or fatalities.
Trees Are Dangerous
Have you ever thought that trees are dangerous? Trees are often 4 or 5 times taller than the average human being and can cause a lot of damage when they are taken down without using the right processes. Particularly when undertaking tree removals, you will be required to climb heights where injury and risk of falling are quite high without the necessary equipment. Fortunately, C & H Tree Surgery has tree surgeons that are professionally trained to climb such heights and we do it every day as standard procedure. Trying to remove trees by yourself puts yourself, the general public, and surrounding vehicles at risk. With professional tree surgeons, the job is done efficiently with minimal safety hazards.
Saves Times
We understand that you will have 101 things that you would rather be doing than trying to remove trees or tackle tree stumps. Hiring a local tree surgeon saves you a whole lot of time and as we follow proven processes, we're likely to get the job done 4-5 times faster than you may have got it done. Using our professional tree services allows you to enjoy your evenings and weekends after work whilst we look after your tree care and maintenance work for you.
You Get A Tree Surgeon On Speed Dial
Over your lifetime, it's likely that that you will need a tree surgeon multiple times for tree removal, stump grinding, and garden maintenance. Therefore, it's important to find the right tree surgeon so that you can use them whenever you need them without having to waste time and energy searching for a new one. Finding a quality tree surgeon in your area will help to put your mind at ease.
You Put Your Own Safety First
Your safety is the most important thing and when you hire a local tree surgeon that you can trust, you put your safety first above everything else whilst getting a quality job done at the same. Tree work involves the falling of heavy branches and falling trees which can pose health and safety risks. Fortunately, when you hire a tree surgery company just like C & H Tree Surgery, we can mitigate risk and keep everyone safe.
Contact Us Today
Looking for a professional tree surgeon in Plymouth, Devon, or the surrounding areas, If so, get in touch with us today by calling us on 017870 587348 or 07870 587348.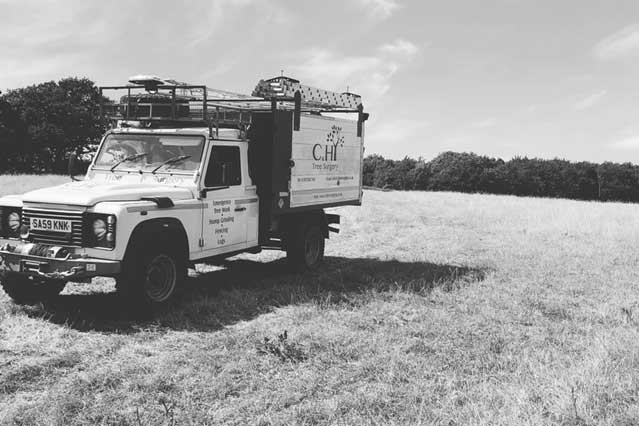 Local and trusted tree surgeon

Years Of Experience
 We have years of experience looking after your trees, woodland and gardens.

Over 300 Projects Completed
With over 300  successful projects completed we are trusted by our customers.

Professional and Convenient
A friendly and professional service from a team of reliable experienced and professional individuals.
Start You Project
If you have any questions, would like some advice before starting work or are ready to get your project started today, please fill out the contact form, or call Chris.
6 Orchard Rd, Brixton, Plymouth PL8 2FE