Hiring A Professional Tree Surgeon
6 Benefits Of Hiring A Professional Tree Surgeon
Here at C&H Tree Surgery, we are proud to be your 5-star rated tree surgeons serving Plymouth and the surrounding areas. We are dedicated to providing an exceptional service for all types of customers including commercial customers, residential customers, and local authorities. We are proud to provide a wide range of tree surgery services including tree removal, tree pruning, stump grinding, tree felling, and much more.
We understand that it can be tempting to cut corners and save money with some aspects of tree surgery. However, we highly recommend hiring a professional tree surgeon to get things spot on first time round. In this latest blog post, we will be outlining the top 6 benefits of hiring a professional tree surgeon just like C&H Tree Surgery…
Top #3 Best Rated Tree Services Plymouth
5-Star Rated Tree Surgery Company
FREE Quotations Available On Request

Eliminate Risk Of Injuries & Accidents
One of the main benefits of hiring a professional tree surgeon is the fact that you will eliminate risk of injuries and accidents. Undergoing work such as stump grinding and tree removal poses severe risks why is all our tree surgeons wear personal protective equipment to ensure safety throughout. Although it may be tempting to consider undertaking aspects of tree surgery yourself, we highly advise against it. Trees can be very unpredictable so what may look like an easy job and tree removal from the outset could actually be very dangerous. Falling trees that aren't properly managed with the right expertise or equipment can end up causing serious injuries, accidents and structural damage to surrounding properties.

Highly Professional & Comprehensive Service
Another key benefit of hiring a professional tree surgeon is the fact that you'll benefit from a highly professional and comprehensive service. When you choose tree surgeons just like C&H Tree Surgery, you gain peace of mind knowing that you're in the best possible hands. It's always advisable to choose a tree surgeon that's 5-star rated, accredited and highly experienced. Qualified tree surgeons follow proven processes to achieve the best possible results with safety as a top priority. Here at C&H Tree Surgery, we have completed well over 500 hundreds projects across the Plymouth area.

Save Yourself Time
We understand that life gets busy which is why hiring a professional tree surgeon is always the best option if you're looking to save time. Tree surgeons – just like our team at C&H Tree Surgery, have previously completed hundreds of jobs such as a tree removals and stump grinding and we therefore know the best and most efficient processes. From organising the quotation and arrangements for the relevant work to clearing up debris and the mess created, you can go about your every day life while you put your trust in C&H Tree Surgery to get the job done for you.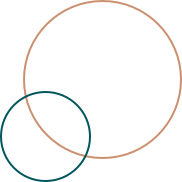 Hiring A Professional Tree Surgeon
Ensure Property Protection
As well as keeping you safe from potential injuries or accidents, hiring a professional tree surgeon service will also go a long way towards ensuring property protection. Falling trees that are being removed from considerable heights pose a real threat to surrounding buildings, infrastructure, and nearby vehicles. Avoid this threat completely by hiring a local tree surgeon just like ourselves.
Preventive Maintenance
The first thing when thinking about tree surgeon that you may think about is perhaps tree removals and cutting down trees. Whilst any good tree surgeon can do this to an exceptional service, preventive maintenance is also another top benefit of hiring a professional tree surgeon. Tree surgery services such as tree pruning, crown reduction and tree trimming will ensure that your tree popular is disease-free and kept in the best possible condition.
Access To Latest Equipment
In order to professionally undertake tree surgery services such as stump grinding and tree removal, access to the very latest equipment is absolutely essential. C&H Tree Surgery are always looking to improve and update our equipment so that we can perform to the very best of our capabilities. From having the latest equipment for tree pruning, tree pruning and for tree removals, you're in the best hands with us.
Get in touch with C&H Tree Surgery
Looking for more information or your FREE no-obligation quotation? Whatever type of tree surgery service you're seeking, we are here to help every step of the way. Get in touch with us today by calling us now on  01752 881036 or use our contact form and we'll back to you promptly.