6 Reasons To Prune Your Trees
Here at C&H Tree Surgery, we provide tree pruning services in Plymouth and the surrounding areas. There are many misconceptions about tree pruning which is why we have created this latest blog post to outline the top SIX reasons to prune your trees. Reasons, that we'll be delving deeper into include; preventing or reducing disease, improving aesthetics, and removing decaying branches. It's always important to hire a reliable and local tree surgeon that can provide a dedicated tree pruning service.
Top #3 Best Rated Tree Services Plymouth
5-Star Rated Tree Surgery Company
FREE Quotations Available On Request

Prevent & Reduce Disease
One of the main reasons you should consider tree pruning is to prevent or reduce disease. If trees aren't properly and regularly looked after, there is a possibility that they may become diseased. Prevention is always key and our expert team of arborists can spot early signs of decay and act quickly. Arborists have the experience to remove dead, diseased, or dying branches to reduce the spread of the disease or decay further.

Improve Aesthetics Of Your Trees
Tree pruning methods such as crown cleaning and crown reduction can lead to improving the aesthetics of your trees, and therefore help them to enjoy a longer and more fruitful existence. By removing poorly attached branches and overgrown areas of your trees, you'll benefit from having more aesthetically pleasing trees to look at. Tree pruning can also help to reduce the size and therefore improve views. 

Makes Your Trees Generally Safer
If your trees are starting to overgrow, they could be causing a hazard to nearby vehicles and passers-by. Tree pruning can reduce the risk of accidents occurring as arborists can keep low-hanging branches from becoming too large and maintain your trees so that they aren't overhanging. It's likely that trees that surpass double the average height of a fence may be hazardous.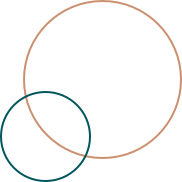 6 Reasons To Prune Your Trees
Maintain plants and landscapes
Tree pruning also has a positive impact on helping you to maintain your plants and landscapes. When you undertake regular tree trimming this helps to keep evergreens proportioned and dense. Therefore, your plants and landscapes stay in tip-condition which is perfect for the warmer months or if you're looking to sell your property.
Helps to protect against disease & pests
A further benefit of tree pruning is that it helps to protect against diseases and pests. When your trees become neglected and diseased, they attract pests. As a result of this, infestation and disease can multiply rapidly. Tree pruning is always recommended as a proactive approach rather than a reactive one.
Trees last longer
It's no secret that when trees are regularly pruned (at lease two to three times per year) they last longer. This means that you can enjoy watching your favorite trees flourish without worrying about replacing them prematurely. It's a win-win for all parties!
Get in touch with C&H Tree Surgery
Looking for more information or your FREE no-obligation quotation? Whatever type of tree surgery service you're seeking, we are here to help every step of the way. Get in touch with us today by calling us now on  01752 881036 or use our contact form and we'll back to you promptly.