Clear Signs Tree Felling Is Required
Tree felling, or the intentional cutting down of trees, is a decision that should be made carefully, considering the ecological and environmental impact. Here at C&H Tree Surgery, we provide dedicated tree felling throughout Plymouth for commercial and domestic customers.
In this latest post, we'll be highlighting the most prominent signs that tree felling is required. If you require an instant quote, please get in touch with us directly at 01752 881036 and we'll be happy to assist you.
Top #3 Best Rated Tree Services Plymouth
5-Star Rated Tree Surgery Company
FREE Quotations Available On Request

Safety Concerns
Trees that are damaged, diseased, or structurally compromised can pose a significant safety risk. If a tree is at risk of falling on structures, utility lines, or busy public areas, it may need to be felled to eliminate the danger and protect human life and property. When clear safety concerns are identified, it's important to get in touch with your local tree surgery company in Plymouth. (Yes, that's our specialist team at C&H Tree Surgery!).

Poor Tree Health
In some cases, trees may become infested with pests or affected by diseases that cannot be effectively treated. If a tree's health is severely compromised, removing it can prevent the spread of pests or diseases to other nearby trees, preserving the overall health of the ecosystem. Of course, wherever possible, we always aim to save trees. However, sometimes it's just not possible. Fortunately, we follow a completely safe process to fell of all types and sizes of trees in these unfortunate circumstances.

Landscape Management
Tree felling may be necessary for landscape management purposes. Sometimes, trees may be obstructing desired views, shading important areas such as solar panels or gardens, or interfering with the growth of other plants. Removing a tree strategically can improve the overall aesthetics and functionality of the landscape. Tree felling may be required for landscape management if the pro's or removing the tree(s) outweigh the cons of the tree(s) remaining. Tree Surgeons just like C&H Tree Surgery will provide a site survey to firstly assess before jumping to any conclusion.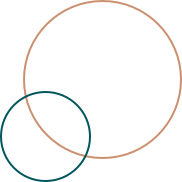 Clear Signs Tree Felling Is Required
Construction & Development
Another clear sign that tree felling may be required is for up-and-coming construction or development at your site. If construction work has been signed off and agreed, you may need to clear the site ready for new infrastructure. In many cases, this can involve felling trees that are currently on site. Here, the balance between environmental conservation and accommodating human needs and development progress is key.
Woodland Management
C&H Tree Surgery provides a dedicated woodland management service and in many cases, tree felling is required as part of sustainable woodland management practices. There can be many benefits of this as it's always important to check that these decisions are being made for the right reasons. For example, for promoting the growth of younger trees and improving overall biodiversity. Furthermore, tree feeling may also enhance the overall health of the woodland area if certain tree(s) are diseased or damaged beyond natural restoration.
Get in touch with C&H Tree Surgery
C&H Tree Surgery provides a dedicated tree felling service. We can work with the local authorities for woodland management, commercial and domestic customers. If you require tree felling or alternate tree surgery services, please call us today at 01752 881036. Alternatively, if you prefer to email, use our online contact form and we'll get back to you as soon as possible. We look forward to dealing with your inquiry and providing a 5-star service.