5 Main Benefits Of Stump Grinding
Stump grinding is an important investment because stumps that are left in the ground on your property can grow into very unattractive landforms and give visitors or clients a bad first impression. A decomposing stump is unsightly, can lower the value of your entire property, and draws unwanted animals and pests to your property. In this latest blog post, we will be outlining the main FIVE benefits of stump grinding.
Top #3 Best Rated Tree Services Plymouth
5-Star Rated Tree Surgery Company
FREE Quotations Available On Request

Improve Aesthetic Appearance
When a stump typically doesn't look good it is another reason why you should get it removed. Even though you might eventually come to accept it, this might not be how other people see it. Also, you want to make sure that it is eliminated if you intend to sell your house.
Your garden will be given a fresh start once your stump has been removed. You can design a brand-new landscaping project just for that new spot, or you can just be happy that is where the stump once stood and beautiful grass can now flourish in its place.

Reduces Risk Of Injury
Tree stumps may not seem hazardous, but they can be a significant tripping hazard, especially for young children and the elderly, by getting rid of a stump, you can protect yourself and your loved ones from mishaps in the future. Additionally, you are avoiding stump-related issues that can end up costing you a lot of money in the long run. You don't want someone to get wounded on your property because if a claim is made, you might be held responsible for any damages.
Adults can see the stump and navigate around it because they move slowly. However, this won't always be the case with kids and pets. There's a good probability that someone will get injured when they trip over.

Environmentally Friendly
Companies take up stumps of all sizes and grind them down to chips without disturbing the surrounding landscape using the most recent equipment. It's possible to introduce unwanted materials to the property, such as disease, whether you allow your stump to rot or treat it with chemicals.

There is no excuse for you to take a chance. Allow dirt to be laid over your stump once it has been cut to a depth of 8 to 10 inches. The contractor can dig deeper if you want to replant on top of your old stump.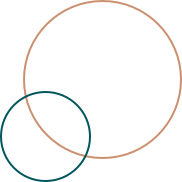 The Main Benefits Of Stump Grinding
Makes It easier to mow the lawn
You must continually keep in mind that it is there when mowing the lawn, which requires stopping and going around it. Your stump will also begin to develop weeds, which will need regular treatment to keep it looking tidy, this burden will only make you choose the decision to have the stump removed by a professional. By removing your stump for good by using a professional tree surgeon, you'll be getting rid of the obstacle of the stump.
Helps to protect against disease & pests
You must remove your stump for good if you're looking to avoid and reduce the chances to protect yourself against disease and pests. Stumps commonly attract diseases and pests can quickly multiply. Failure to remove your stump on your law or garden may give those insects plenty of opportunities to settle in and multiply.
Prevents Regrowth
Grinding will stop regrowth, whether you choose to remove a tree stump because it was infected or because it was disease-ridden. On the other hand, neglected and improperly removed stumps can quickly reappear, which can be a reoccurring issue, particularly if it is infested with disease.
On the other hand, neglected and improperly removed stumps can quickly reappear, which can be a reoccurring issue, particularly if it is infested with disease. These advanced machines have cutter wheels made specially to reduce a stump to tiny fragments. They can eliminate the root by grinding up to six inches below the surface, which prevents them from regrowing and long-term financial savings is another benefit of this. You won't need to continue calling tree cutters to remove the expanding tree once the root is eliminated.
Get in touch with C&H Tree Surgery
Looking for more information or your FREE no-obligation quotation? Whatever type of tree surgery service you're seeking, we are here to help every step of the way. Get in touch with us today by calling us now on  01752 881036 or use our contact form and we'll back to you promptly.